Howard Tangye in conversation with Julie Verhoeven & Anna-Nicole Ziesche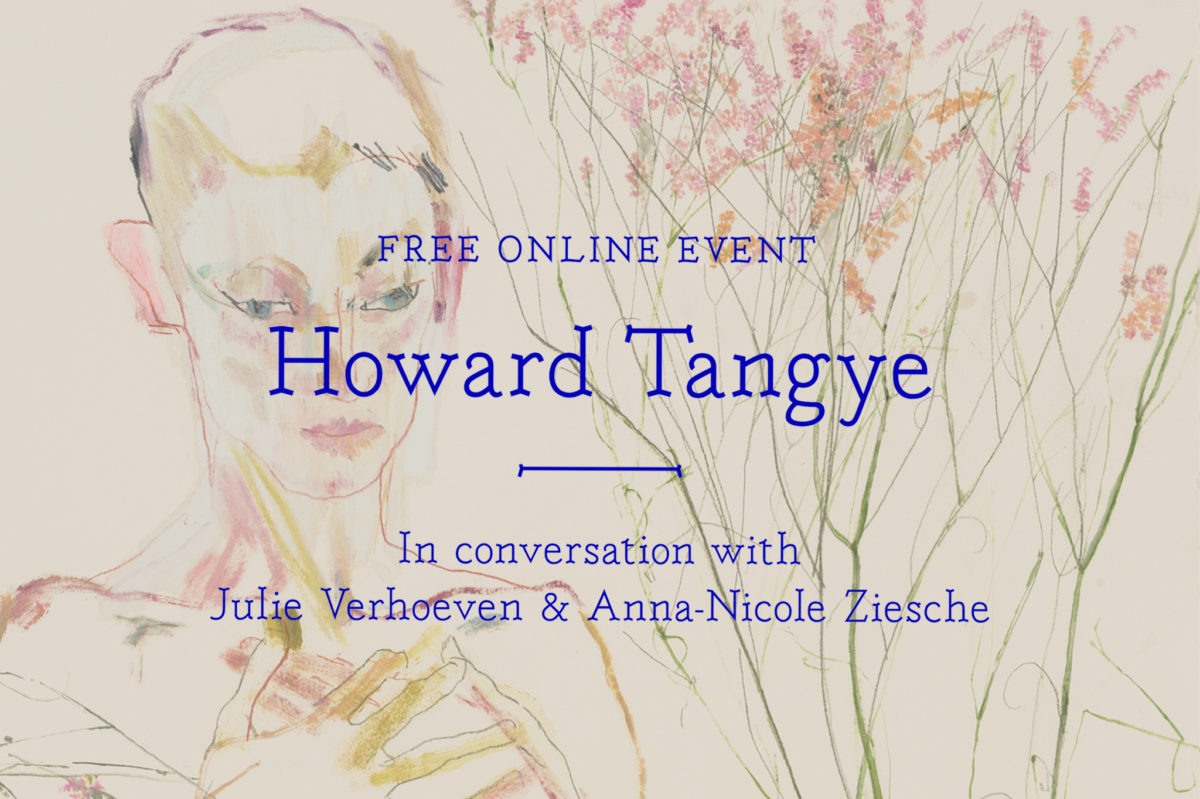 17 November 2020, 6pm (GMT)
Join us to celebrate the release of Within — Howard Tangye ( second ed. ) with a conversation between Howard Tangye, and close friends Julie Verhoeven & Anna-Nicole Ziesche. Both Julie & Anna-Nicole are past students of Howard's, and similarly have artistic practices which have expanded from fashion design. With shared philosophies and a deep sincerity to their practices the talk will focus on the special relationship between the subject and the artist, in Tangye's instance — the sitter.
Julie Verhoeven's artistic practice moves easily between art, fashion and design. Alongside her activity in the fashion world, she works as a visual artist, using a broad range of media including video, drawing and installation.
Anna-Nicole Ziesche works as a Visual Artist, Pathway Leader on the BA (hons) Fashion Design Womenswear at Central Saint Martins, University of the Arts London ( since 2015 ) and used to be Associate Lecturer on the same course for 12 years.
Howard Tangye in conversation with Julie Verhoeven & Anna-Nicole Ziesche presented by Stinsensqueeze, Nov 17th 2020 from stinsensqueeze on Vimeo.