Howard Tangye: Floating
Draw Art Fair, Saatchi Gallery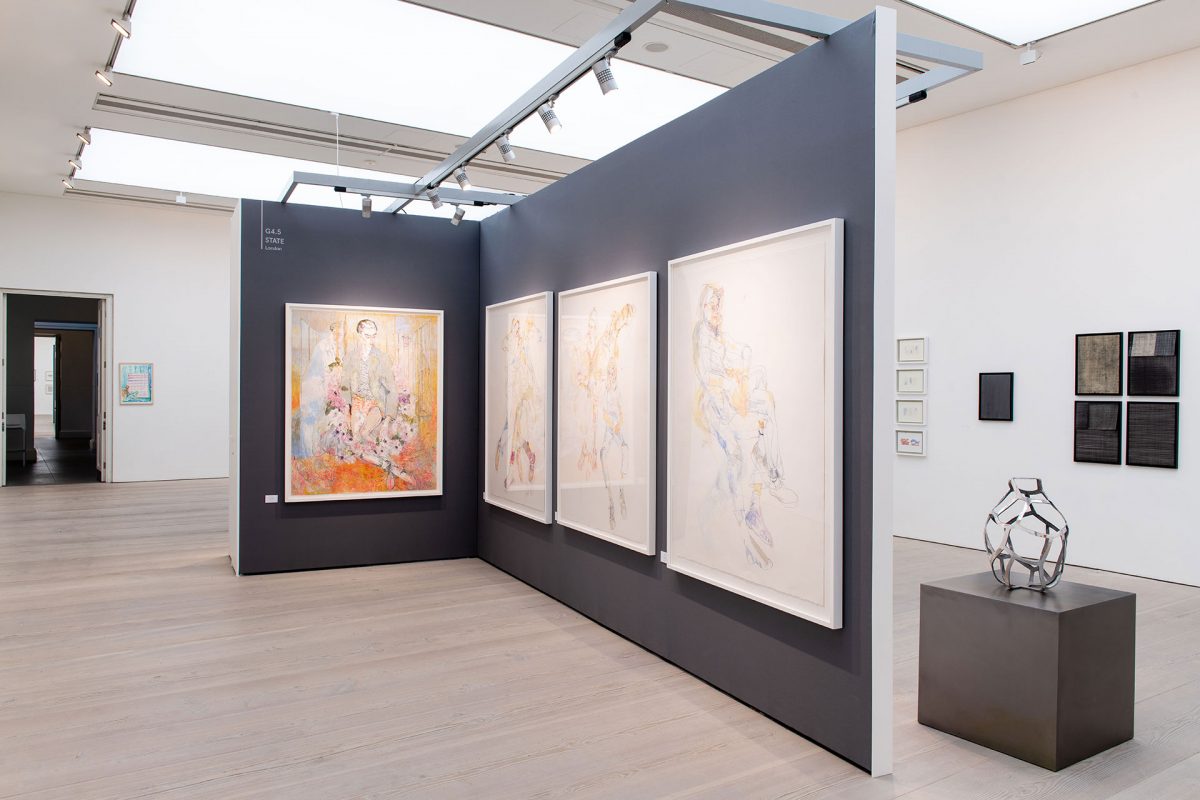 17-19 May 2019
A solo presentation of recent works by Howard Tangye.
Howard Tangye (b. 1948, Queensland, Australia) is a figurative artist who is best known for his mixed media life drawings. The angular body shapes and expressive lines that characterize Tangye's work are a testament to an impressive career that has transgressed the boundaries of art, fashion and design.
In this selection of works, Tangye explores the relationship between line and the human form through the use of specific materials and a defined process. The works presented are from his 'floating;' series. Each work, created last year, are of the same dimensions and feature sometimes single, but often groupings of sitters floating in space, their elegant tangled bodies intertwined and overlapped with flowers blooming from within.
His beautifully ephemeral drawings find similarities to Egon Schiele's work, as both artists are noted for the intensity and expressiveness of their portraits. Tangye captures the essence of his subjects with twisted lines and a careful use of colour, teasing the viewer with the promise of something more. The fragility with which he depicts his subjects is what makes them so intriguing, as their positions suggest that there is a shy romanticism beyond what the viewer is allowed to see. Best stated by Tangye himself, "[drawing is] a bit like falling in love, but unrequited."
Howard Tangye's passion for drawing has led to an extraordinary career as a teacher and Head of Womenswear at Central Saint Martins. During his time, he taught the fundamentals of life drawing to generations of fashion designers such as John Galliano, Richard Nicoll and Stella McCartney, who have all acquired Howard's works for their private collections. Considered an expert of the human form, Tangye has been featured in a number of books and exhibitions, including 'Harlem: Found Ways', Ethelbert Cooper Gallery of African & American Art, Harvard University Boston, and 'I Found This and Thought of You', Sir John Soane Museum, London.
The Victoria & Albert Museum acquired 56 of his drawings and watercolours in 2014. Hand selected by Tangye himself, the selection of works is housed in the Prints and Drawings permanent collection, they provide a comprehensive overview of 40 years of output.