Howard Tangye: Drawing is Feeling
State, London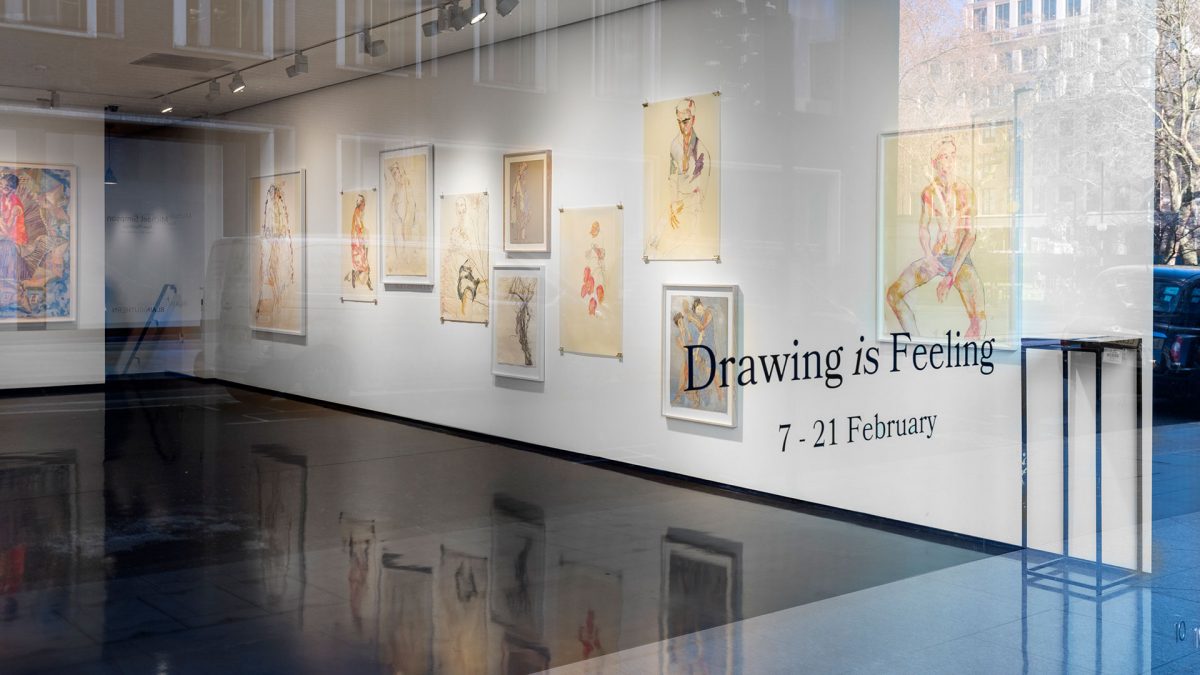 7-21 February 2020
Howard Tangye: Drawing is Feeling
A solo presentation of recent works by Howard Tangye.
Howard Tangye's drawings explore the nuances of the human form in an effort to expose the sitter's energy and body. The artist prefers to work with oil-paint sticks on paper, though he also incorporates graphite, oil paint, and chalk into his works. He often scrapes and smudges his lines to create sketchy, expressive figures whose bodies are composed of fluid marks.
Tangye's drawings have grown increasingly painterly in recent years, incorporating swathes of colour and a looser line. Tangye's work captures the essence of his sitters through an unadulterated lens, often positioning them as delicate, shy, and romantic.