Howard Tangye: Casting The Line
Hus Gallery, London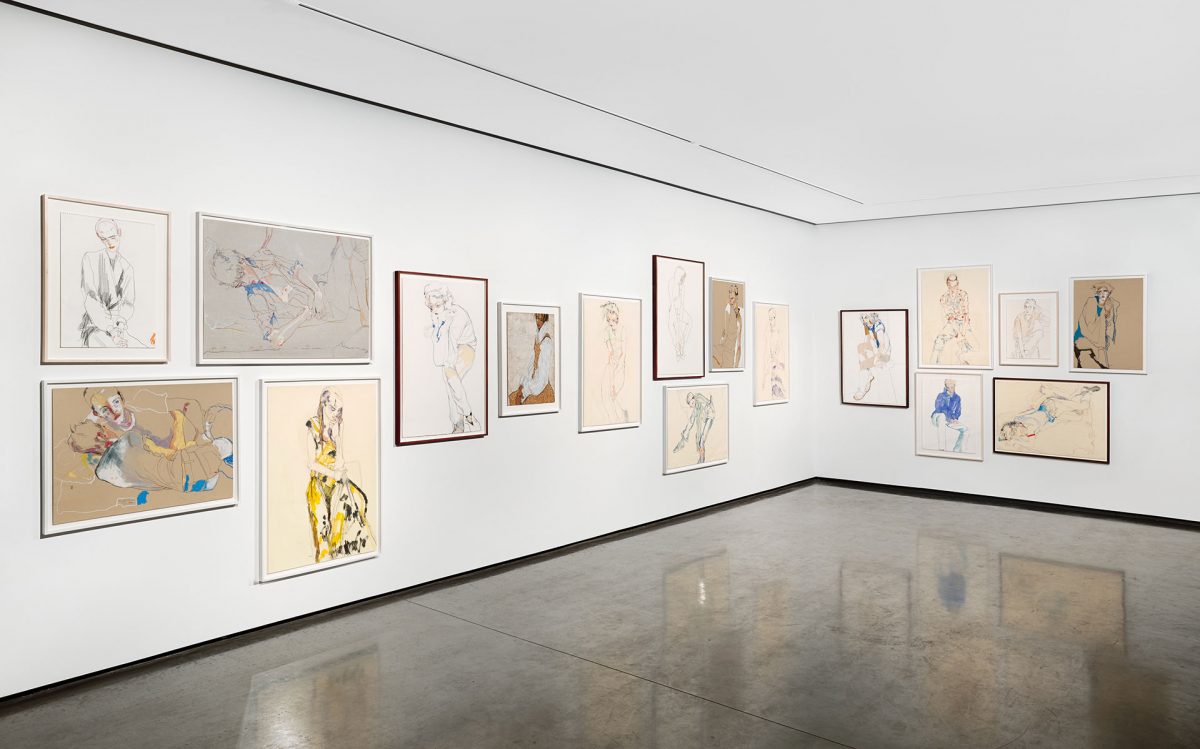 30 January – 27 February 2014
Howard Tangye is a contemporary figurative artist who is best known for his mixed media life drawings.
This past year the world-renowned Victoria and Albert Museum selected 56 of Tangye's original works for their permanent collection. However, because of Tangye's impressive contribution to the world of fashion as a teacher, designer, and illustrator, it is only recently that he has begun to show his work publicly. Casting the Line focuses on a selection of twenty-five works created over a period of twenty years that represent the artist's ability to so perfectly capture the essence of his subjects. Esteemed journalist Colin McDowell has written the foreword for the show, and Rebecca Lowthorpe has contributed a beautiful first account of her relationship with the artist for the catalogue. Hus Gallery is proud to present this selection of works in the first exhibition dedicated entirely to this accomplished artist.
Casting the Line gives an intimate look at the personal portraits and unique style of Howard Tangye. His beautifully ephemeral drawings find similarities to Egon Schiele's work, as both artists are noted for the intensity and expressiveness of their portraits. Tangye captures the essence of his subjects with twisted lines and a careful use of colour, teasing the viewer with the promise of something more. The fragility with which he depicts his subjects is what makes them so intriguing, as their positions suggest that there is a shy romanticism beyond what the viewer is allowed to see. Best stated by Tangye himself, "[drawing is] a bit like falling in love, but unrequited."
Howard Tangye has been the Head of Womenswear at Central Saint Martins College of Art & Design for over seventeen years. During this time he has nurtured the careers of fashion greats such as John Galliano, Jenny Packham, Stella McCartney, and Richard Nicoll, all of whom have since acquired works for their private collections. Considered an expert of the human form, Tangye's drawings have been included in more than a dozen publications including Colin McDowell's Galliano: Romantic, Realist and Revolutionary (1997), and Sylvia Backemeyer's Picture This: The Artist as Illustrator (2005). Tangye's work has also been featured in Vogue UK, Vogue Australia, The Telegraph, Elle, Le Figaro, and Another Magazine.
Associated event: Howard Tangye Within Book Launch at Hus Gallery London, 6 February 2014.